Case studies
Look at the cases below and explore how you can increase your sales with Kumuluz Crowdsensing.
1
Anthony is ecologically aware and decided to buy an electric car. An electric car, however, needs to be charged several times. Our solution offers him an overview of the available charging stations, prices, reservations, proximity sensing, automatic reservation release when he drives away or drives past, and much more.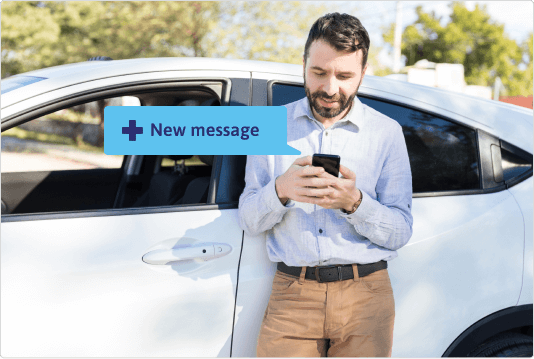 Dear Anthony, your parking space with an e-charger has been reserved. The space will be reserved for 20 minutes. The price for a full charge is 30$. It will take 45 minutes.

KUMULUZ
1
John departs for work every morning at 8am with his car. He always takes the same route, that is, the fastest one. Yesterday, he was just getting ready to drive off to work, when he got a push notification: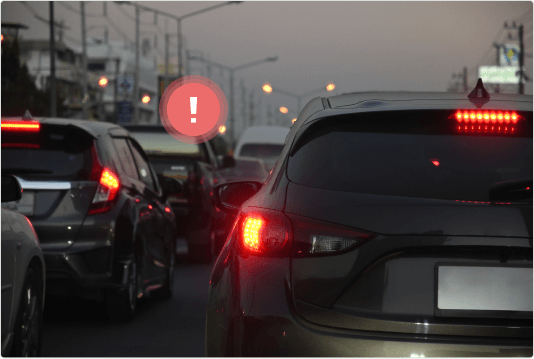 Dear John, there was an accident on Goswell Rd and one lane is closed. We recommend a detour. Our gas stations can be found on the detour routes.

KUMULUZ
1
Define the area around your restaurant in the integrated map. When people enter this area, send them an SMS message with a special offer.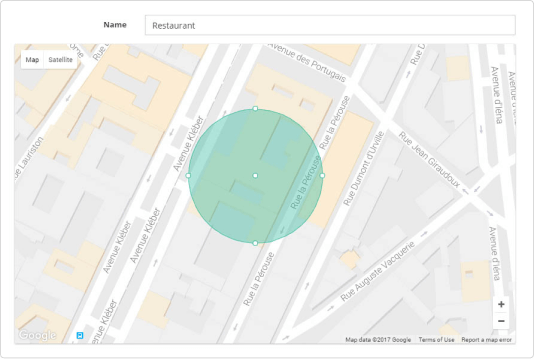 2
Personalize the message and customize it to fit the time of sending. During lunchtime, for example, send one of these:
Dear Jane. Are you hungry? Try our new double cheeseburger and get a salad for free. Our restaurant is just around the corner. Click here to order ahead and skip the line.

KUMULUZ
3
On Friday evening, the SMS would be different: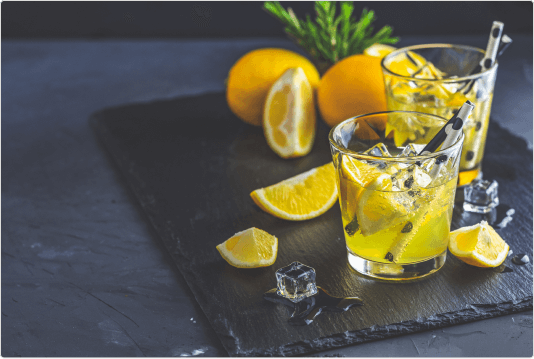 Jana, been working hard all week? It's time to relax. Don't miss our happy hours from 19:00 till 21:00 Order a cocktail and get the second one for free.

KUMULUZ
1
Allow customers to create shopping lists in your application. When they are walking around the city and get close to one of your shops, send them a reminder about shopping list items with a push notification.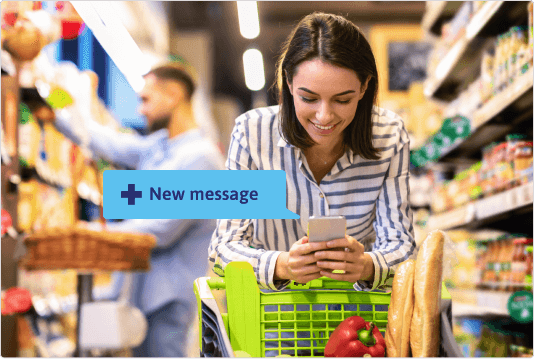 2
When a customer enters the store, the app can offer him/her the optimal path through the store to buy all the items from their shopping list. When the customer is finished shopping, send them a push notification with the status of loyalty points and instructions on how to use them.
You are running out of a washing powder. You can buy it in our store at 206 Lexington Street, which is only 100m away. You still have this week's coupon for 25% off for 1 item. Why don't you redeem it now?

KUMULUZ
1
Keep track of which items your customers had been viewing in your online store. Combine the clothes that they have searched for the most with other pieces and offer them as a combo. Send the customer an e-mail like: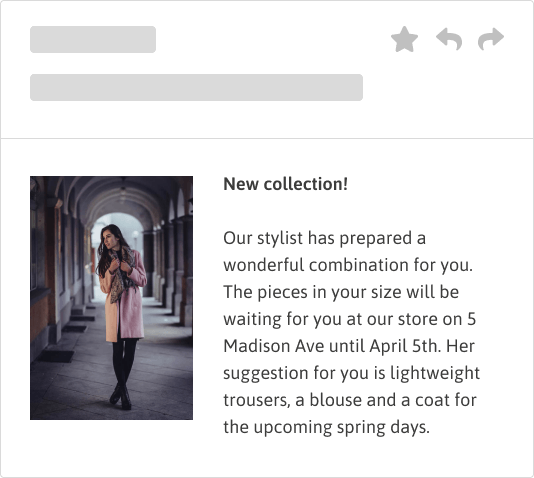 2
Should the customer not decide to purchase the clothes after 3 days, you can send an SMS saying:
Hi Jane, our stylist will be near your home today at 6:00pm and can do a home presentation of the selected pieces for you. Reply with keyword NEWDRESS and she will visit you.

KUMULUZ
1
As a sponsor of the event, increase the strength of your brand and send relevant messages to attendees. Send a push notification to the participants of a music festival saying: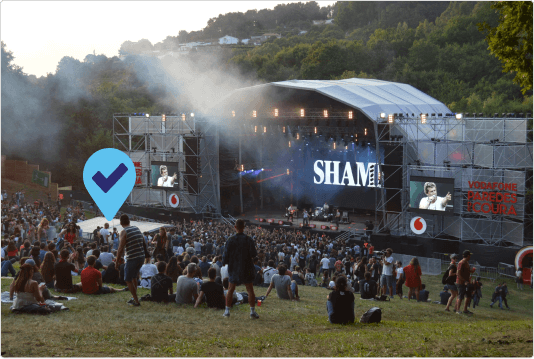 Your favorite band will be playing in half an hour on the main stage! You're welcome to stop at our stand on your way there and get a free bottle of water, preventing dehydration. Taking care of your health, XYZ, the proud sponsor

KUMULUZ